It's Christmas time the spirit of creative cooking is arrived. This year I was blessed with wonderful gardening and lots of chilies. So I am creatively sneaking these intensive wonders into my Christmas Goodies. My latest inspiration is Cranberry Candy Corn she's sweet and totally Hot. So let the spirit be with me and heat be intense and lingering, with the sweetness be all around.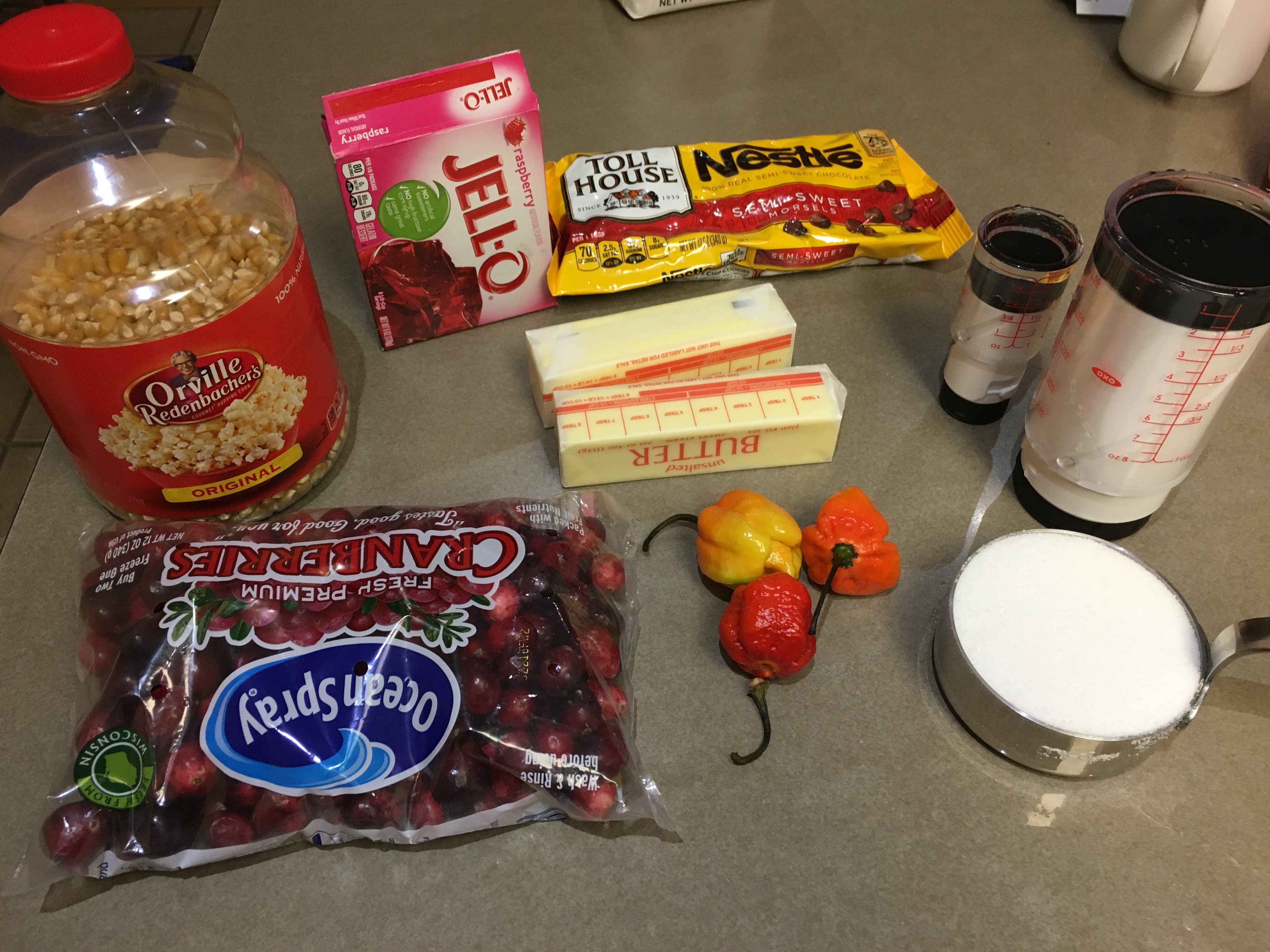 Starting with fresh cranberries and infusion of my super Hot Chilies Ripers over 1,200,000 Scoville Units, cooking Chilies, sugar, corn syrup, water, raspberry jello lots of unsalted butter and halved fresh cranberries. This created a intensive heat infused cranberries and hard crack syrup to coat popcorn.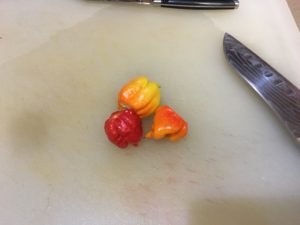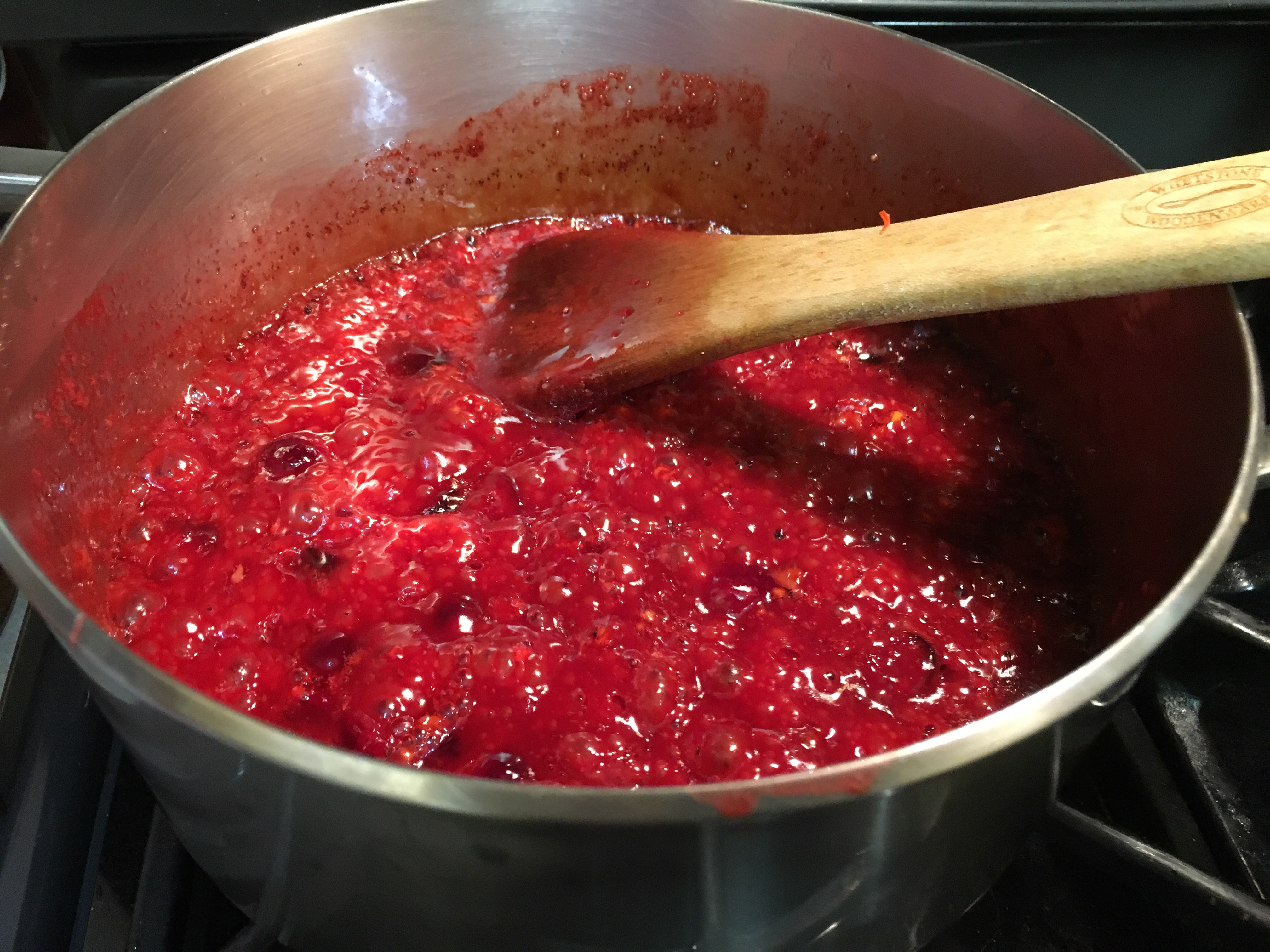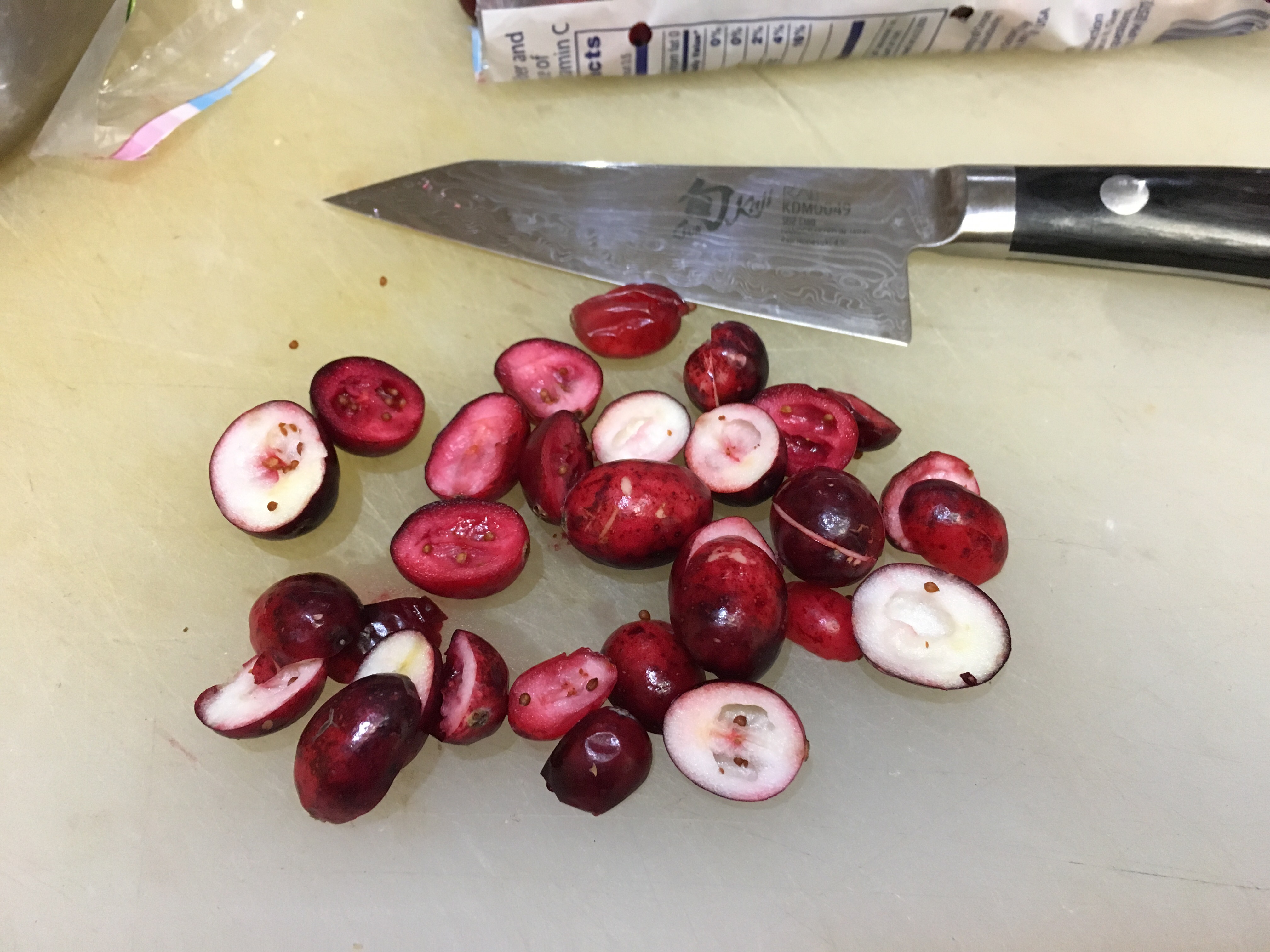 Cutting cranberries in half before cooking to infuse chilies into cranberries better.
My crazy Hot viper chilies, you must wear gloves when chopping.
Cooking the cranberries chilies Ingredients to 265 degrees, brushing sides of the pan with water to preventing any crystals to form.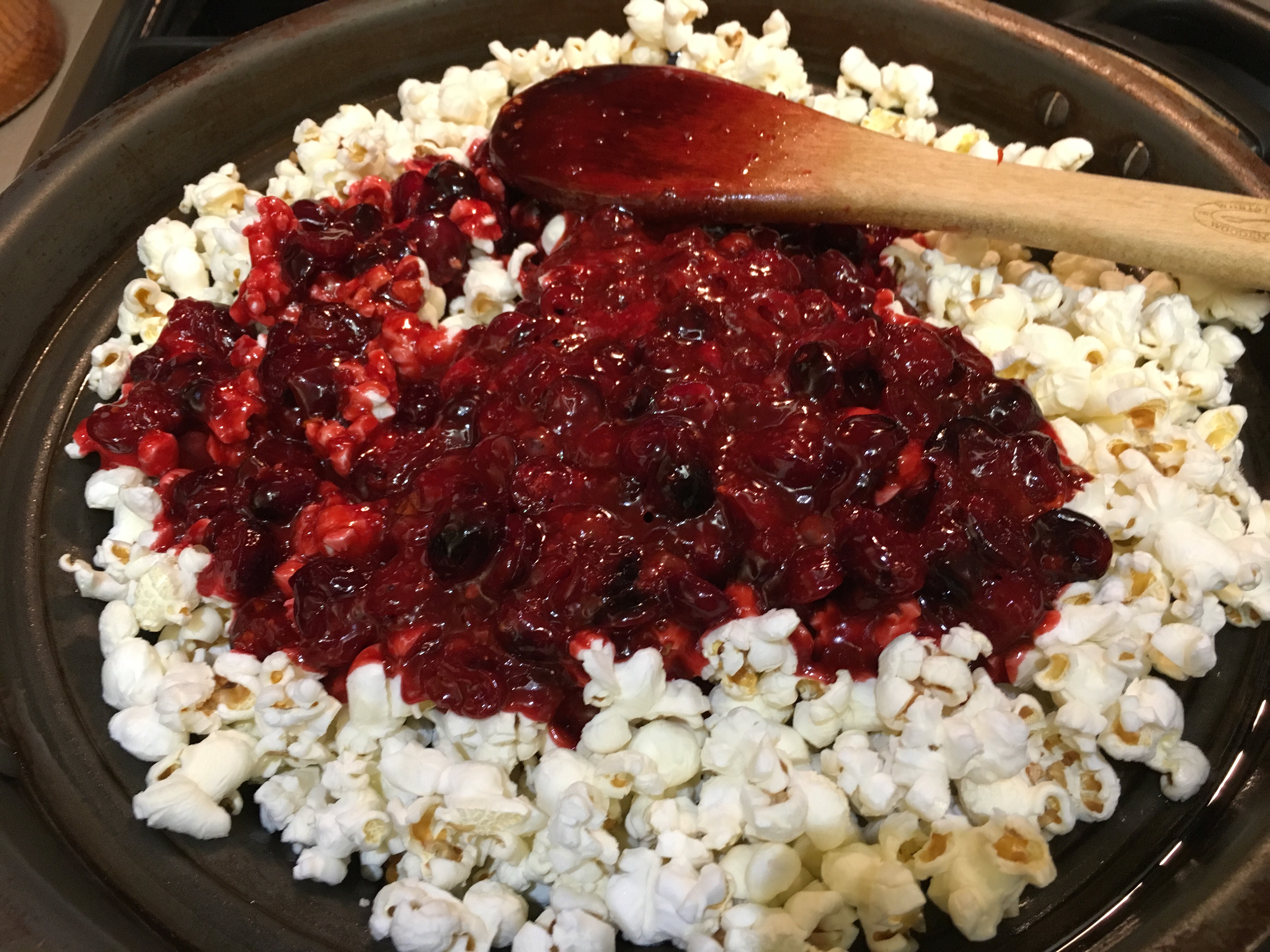 Pour the cooked cranberry chilies syrup over popcorn and stir until well coated.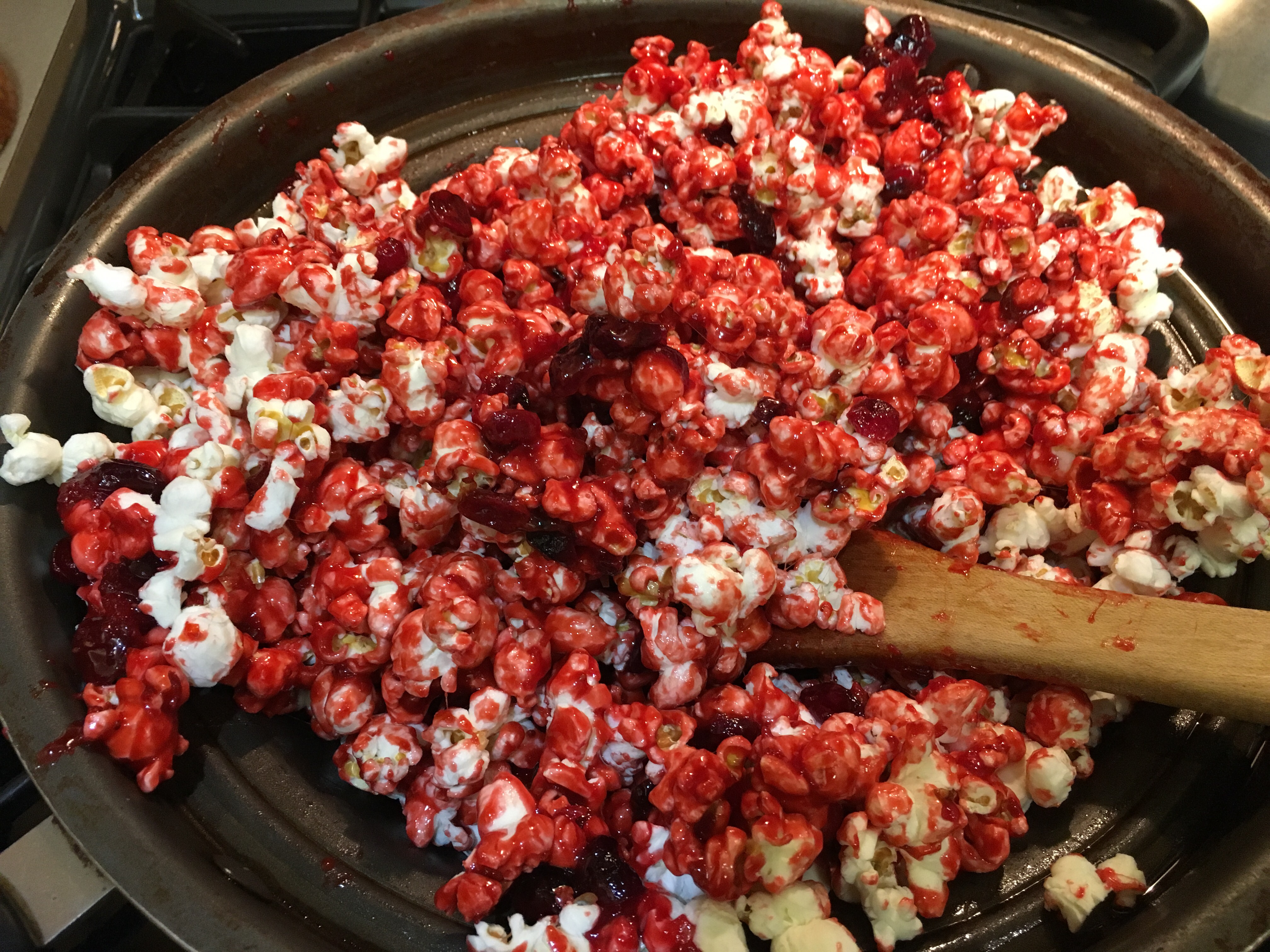 After candy corn is well mixed together pour onto a sheet pan. Pre heat oven to 225 degrees and place popcorn mixture into oven and bake for 30 minutes. Stirring mixture every 10 minutes.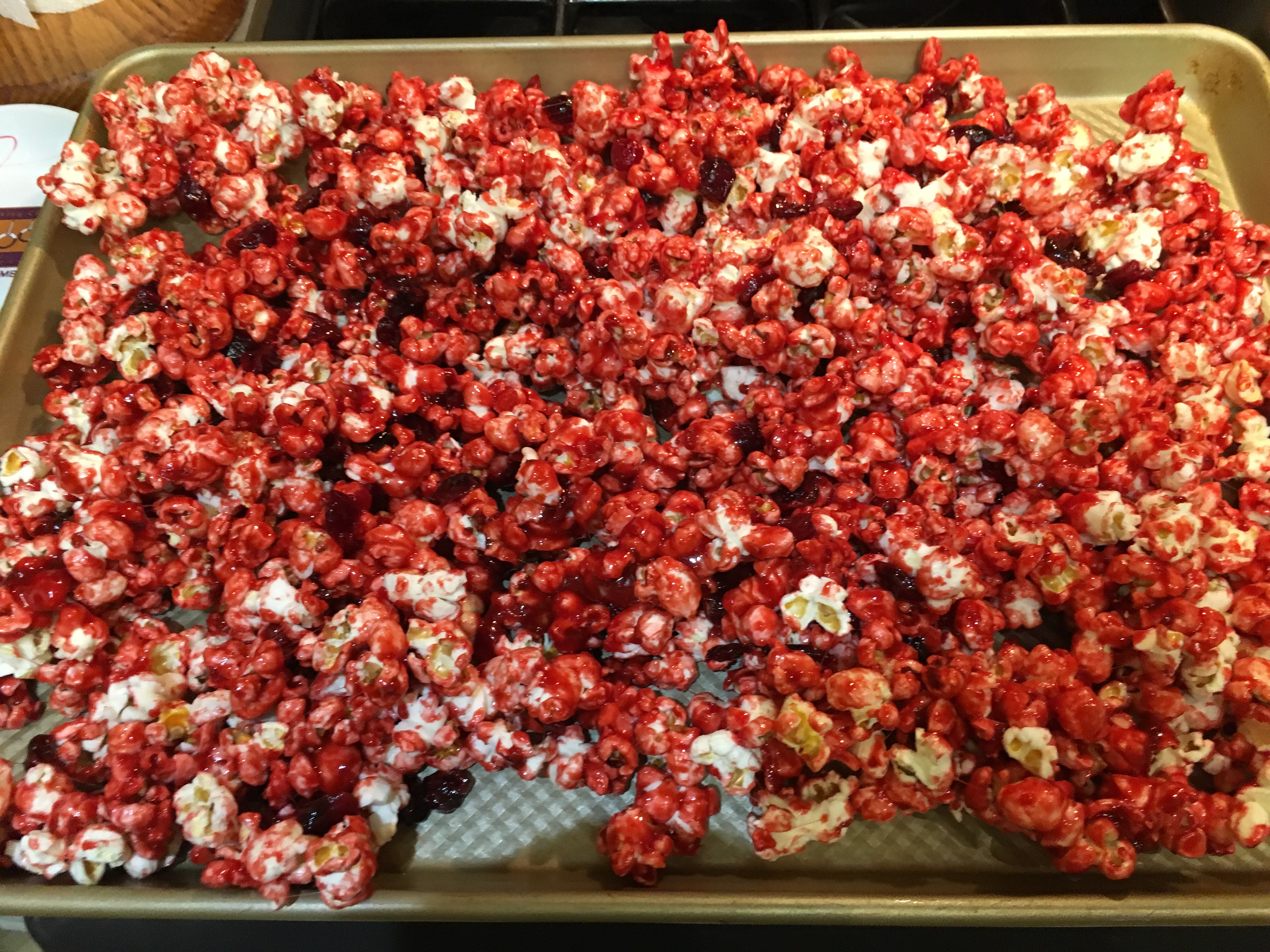 Place the baked cranberry candy corn mixture sheet pan onto cooling rack, allow to become cold 70 degrees, before garnishing with chocolate.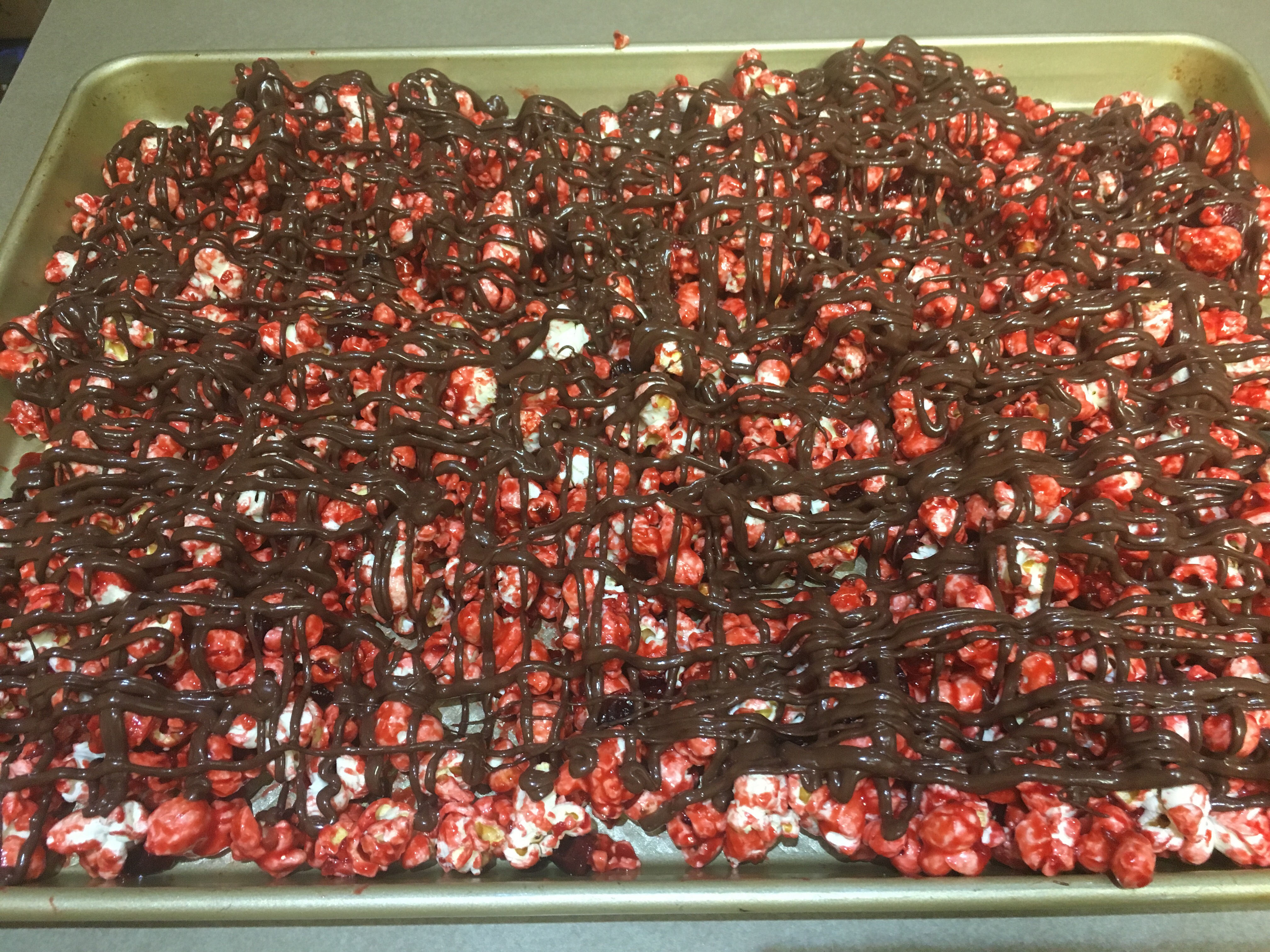 Drizzle tempered dark chocolate over candy corn mixture, using zip lock bag filled with tempered chocolate, cutting a small corner off bottom of the bag. This keeps chocolate miss down. Note I use Beta cocoa butter crystals to help temper chocolate, ratio is 100 to 1 (100 grams chocolate to 1 gram beta crystals).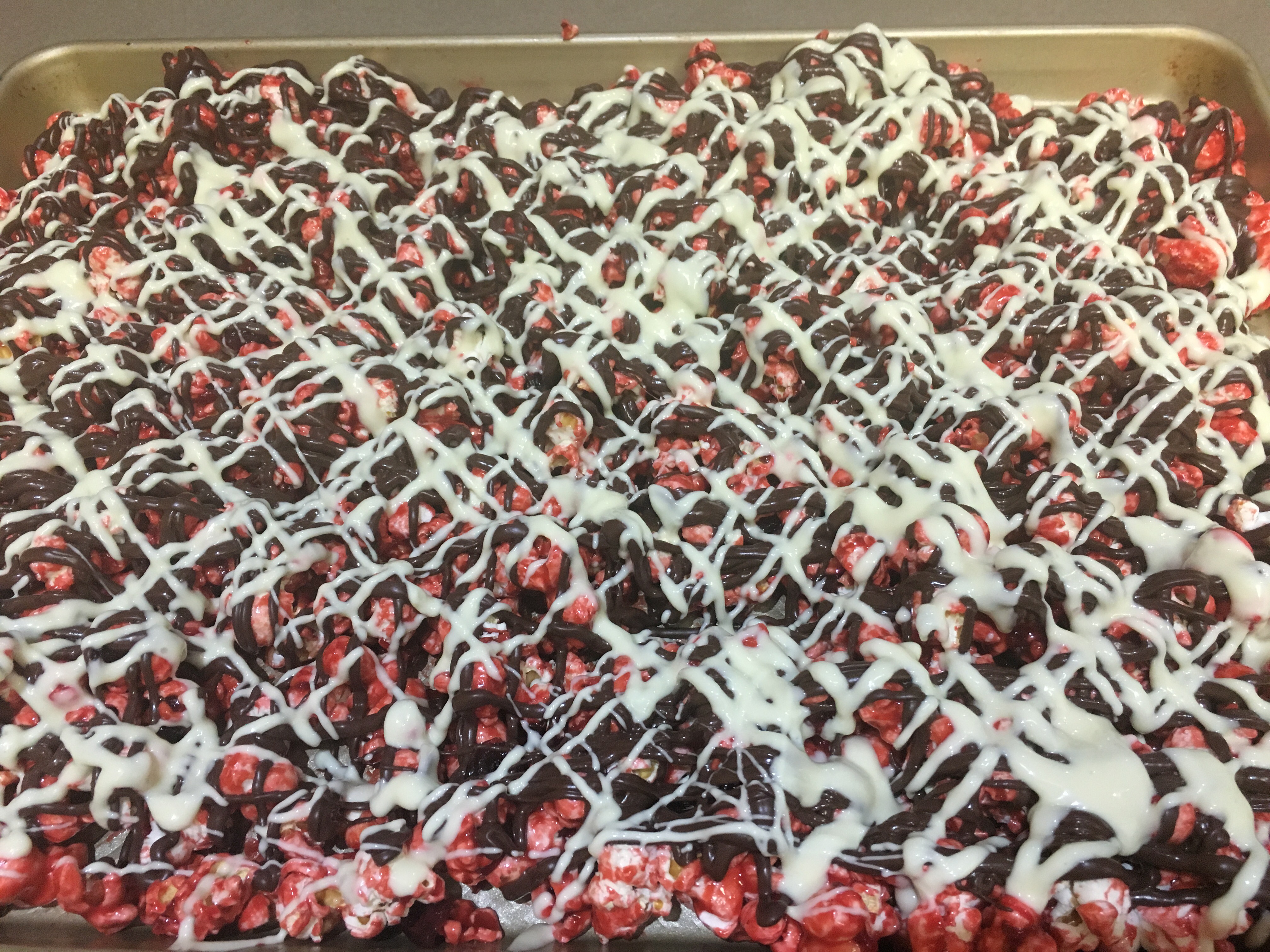 Next I drizzling tempered white chocolate over top of all candied popcorn for sweetness and contrast. I also used beta crystals to help tempered white chocolate. Letting all Cranberries Candy Popcorn cool and chocolate to set up before packaging.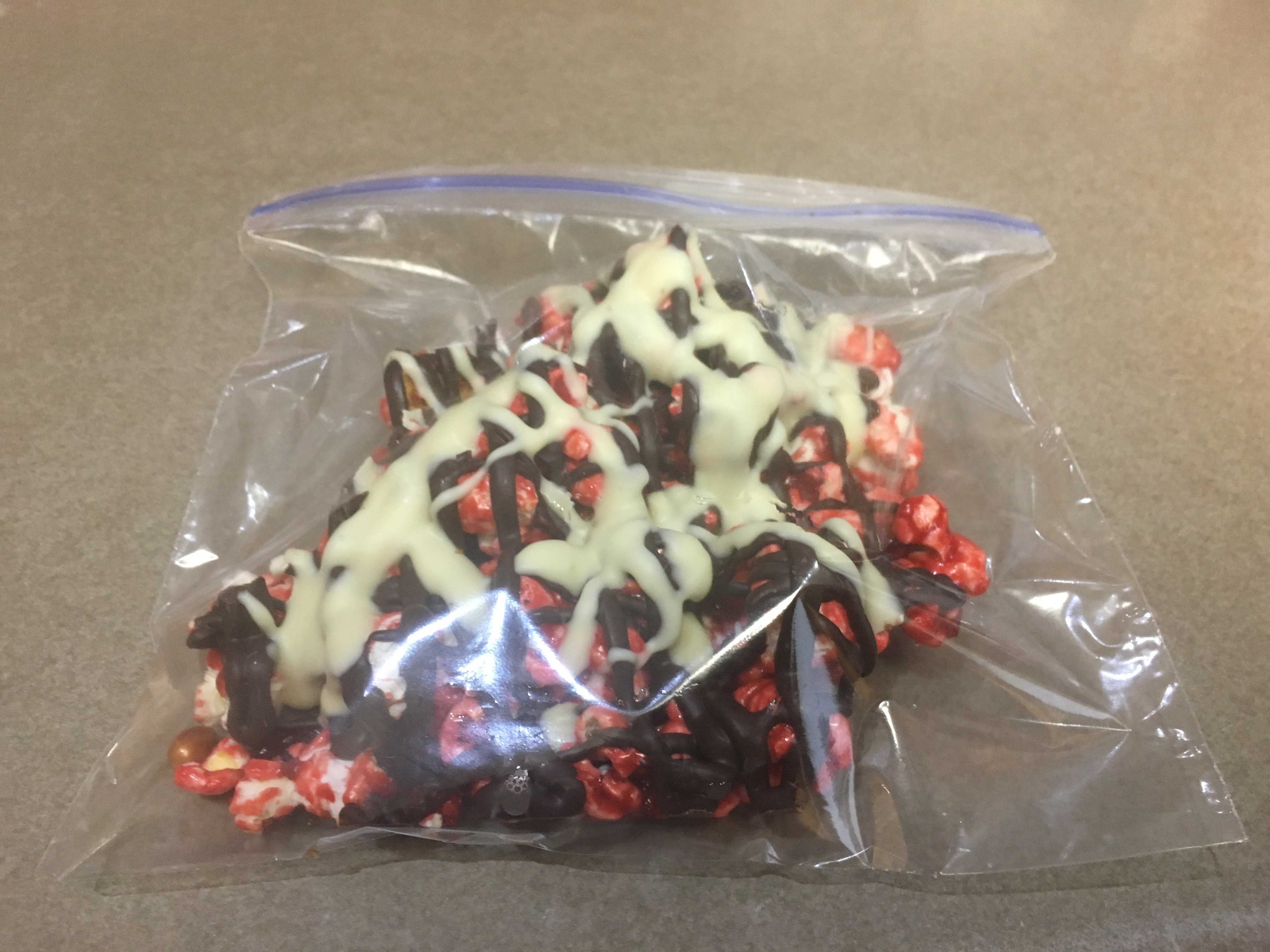 After all Cranberry Candy Corn mixture is hard and chocolate is set, then break into chucks and place into treat bags.
Happy Holidays this one is a very hot Cranberry Candy Corn, well tested and enjoyed by the ones who really like sweet and hot things.
Chef Dave's Christmas Joy. ???????
Hits: 450