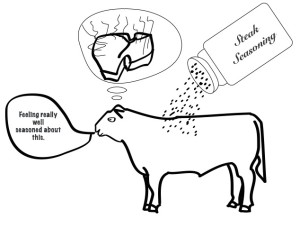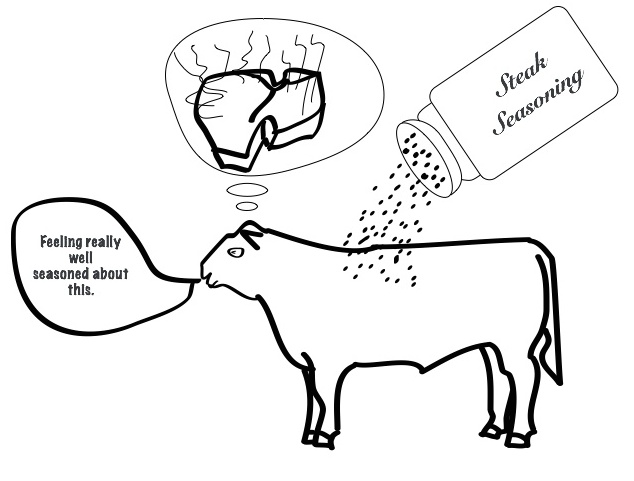 While I was walking through the isles at a famous grocery store, looking at seasoning for steaks and burgers, I picked up my favorite brand Montreal Steak Seasoning. Then looking at the cost for one bottle of seasoning I went into shock at mount of $$$ it cost. I have all the spices and herbs possible to make a better seasoning. This is my version of that wonderful seasoning with my traditional extra kick. This should work with all beef and many pork steaks and burgers. When you take a bite into your steak or burger you can truly say "Ay, caramaba"!
Crush the black peppercorns, coriander seed and onion flakes into even smaller pieces using mortar and pestle.

Combine all the crushed spices with remainder of the spices and herbs in small mixing bowl until uniformly mixed steak seasoning.

Place the steak seasoning in jar with tight fitting lid. Label and date jar, keep in dry cool area away from light. This will keep for 3 to 6 months.
Hits: 1327