When it's a hard time to go out and BBQ Pork Chops, the Instant Pot comes to the rescue. The convenance of using just a few ingredients and putting all into the Instant Pot and less than hour there's fork tender pork chops. Using supermarket short cuts with some pre cut chops, bottled BBQ Sauce some BBQ spice seasoning and a few aromatics prep work done.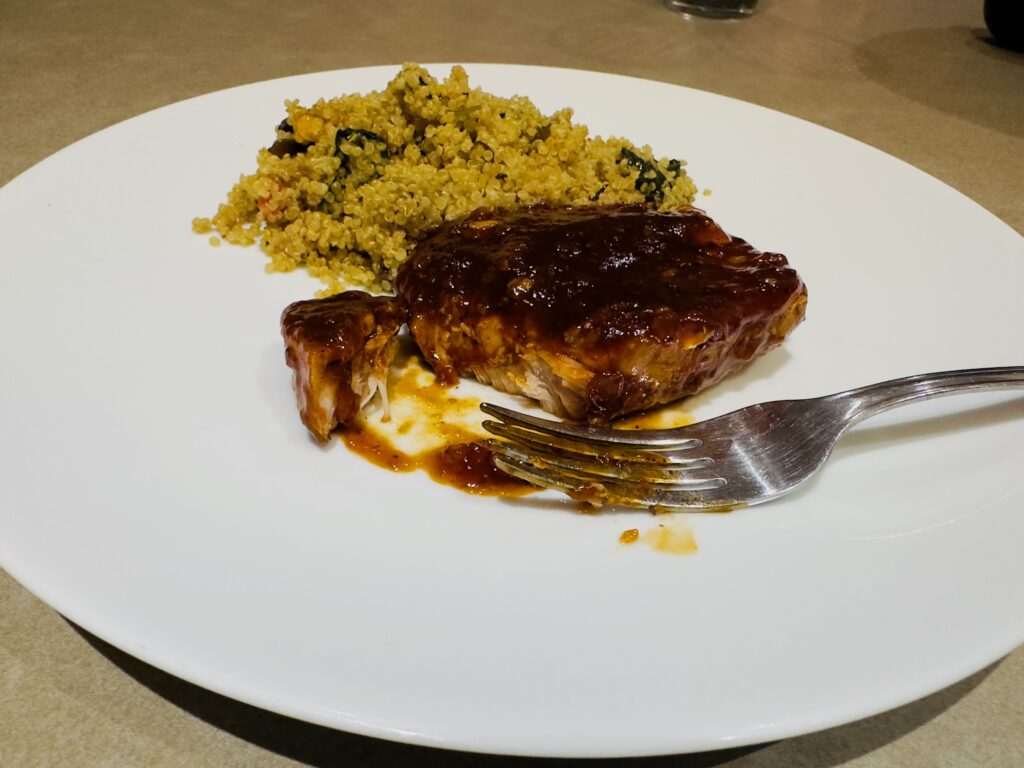 Quick prep work BBQ Pork Chops using Instant Pot:
The prep work is simple, buy boneless pork chops pre cut to desired size from butchers counter. Take pork chops and season each side with favorite BBQ Seasoning, and rub spices into pork chops. Let the pork chops rest in the refrigerator for good hour if possible for best results. Next heat Instant Pot on saute mode and brown each of pork chops on both sides.
Using the Instant Pot:
Heat up the Instant pot on sauté setting add oil, garlic to bottom. Cook until fragrant then add pork chops sear on each side. Then remove pork chops onto a platter to set aside for next step.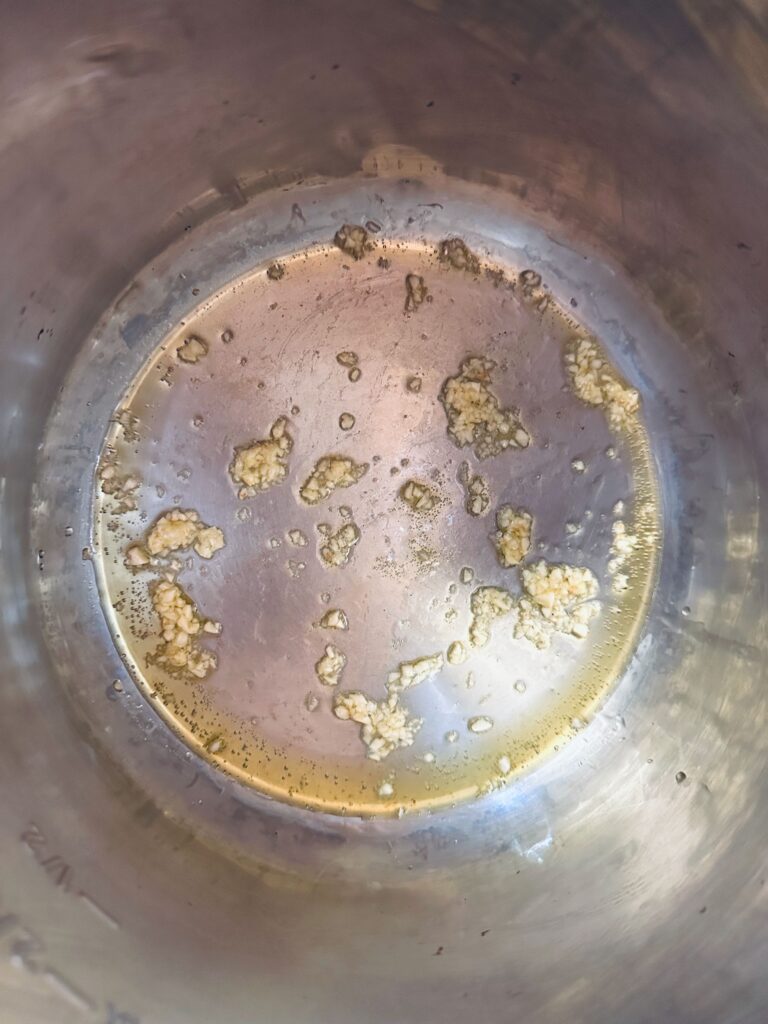 Add the onions and sauté until tender.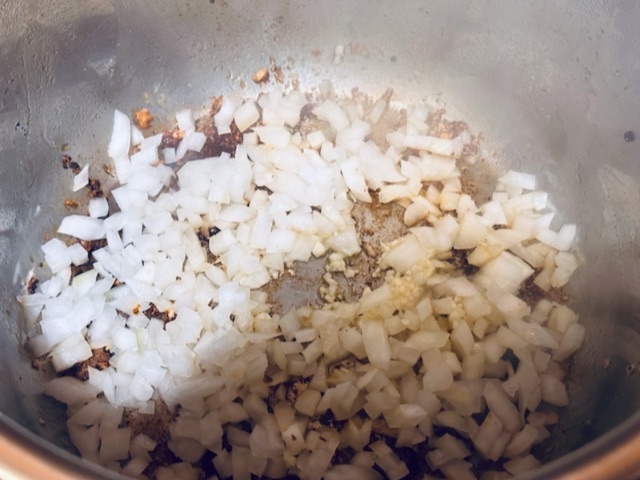 Stir the ingredients as they cook with spatula until fragrant. Add beer and chili vinegar to ingredients. Turn off the Instant Pot.
Put the Instant Pot lid on and lock into place, shut the valve closed on older model. Press meat mode and time for 40 minutes low pressure.
Allow the pressure to come down by opening valve for 3 minutes.
Hits: 19
BBQ Pork Chops Instant Pot
Description
Quick easy way to make BBQ Pork Chops in the Instant Pot in 30 minutes on low pressure setting. Using only a few ingredients BBQ Sauce, BBQ Seasoning and Boneless Pork chops.
BBQ Pork Chop Instructions
Prep pork chops
Cutting pork loin into chops

Using boning knife cut pork loin into 6 ounce portions on cutting board. Weigh each pork chops and trim to proper weight.

Seasoning Pork Chops

Season each pork chop with BBQ Seasoning sprinkling seasoning all over each pork chop. Rub in the seasoning into chop. Flip chop over and season the other side of the pork chop in same manner. Allow pork chops to rest 5 minutes.

Heating Instant Pot stainless steel container

With lid off Instant Pot heat set to sauté mode, add oil, garlic, and onion to container and cook for 2 to 4 minutes. 

The onions should look translucent and garlic fragrant.

Setting up Instant Pot:

Place the seasoned BBQ Pork Loins into stainless steel bot of the Instant Pot. Sear each side of the pork chops. 

Allow 2 minutes browning on each side of the pork chops.

Add BBQ Sauce, chili vinegar and Beer to pork chops in the Instant Pot.

Setting for Instant Pot

Place lid onto Instant Pot make sure valve is closed. 

Next press meat button and change time to 40 minutes on low pressure. Remove the pork chops and place on holding plate.

Service

When timer goes off it will go into the hold time. At anytime after reaches cook time you can release the valve to remove stem. Be careful  the steam is very hot burn hands quickly. Allow steam to completely be removed and lid will be able to open by twisting to open position.

Using spatula remove portions of Cooked BBQ Pork Chops onto plate. Spoon some Sauce over pork chops and onto plate. Serve with starch and vegetables.

If the BBQ Sauce is very thin remove all the BBQ Pork Chops and Set the Instant Pot on Sauce to reduce moisture off sauce. This could take 5 to 10 minutes. Reduce the sauce to thick consistency caution don't forget and burn sauce by cooking too long.

After the BBQ Sauce is reduced in Instant Pot, place the pork chops back into pot and coat with BBQ Sauce.

Platting the Pork Chop

Place the BBQ Pork Chop onto dinner plate and spoon some extra sauce over pork chop. Serve with starch, in this presentation Quinoa Pilaf
BBQ Pork Chops, Instant Pot, few ingredients