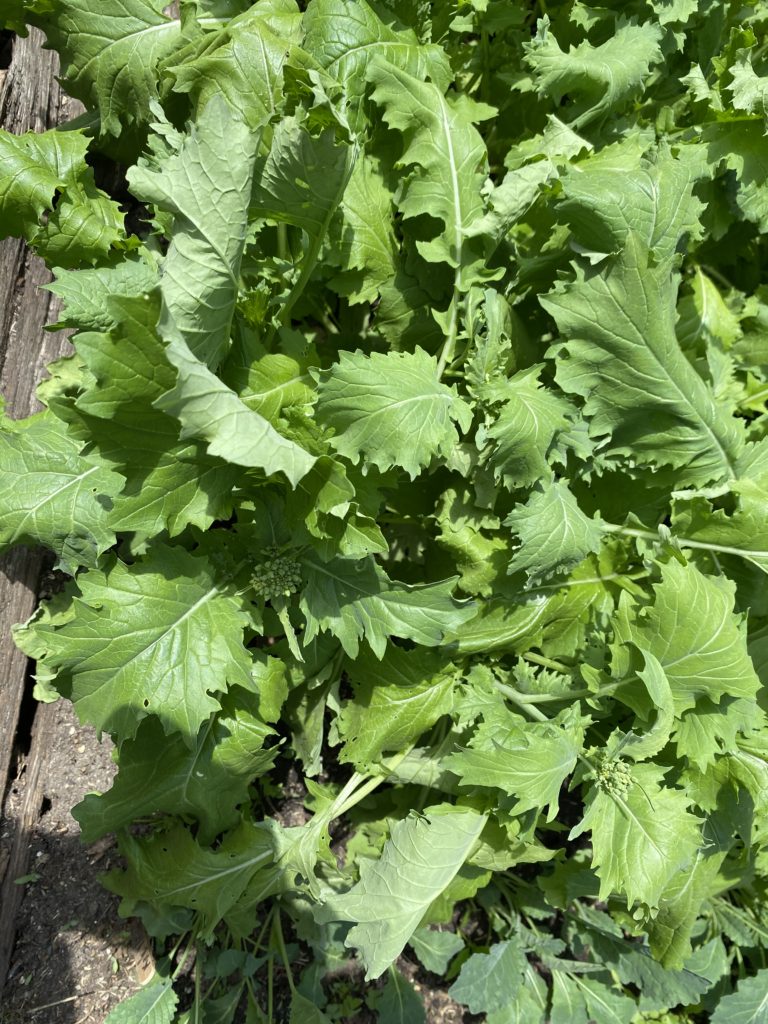 Broccoli Rabe White Beans & Sausage is perfect spring dish, enjoying the bounty of the garden. Broccoli Rabe is a healthy cruciferous vegetable part of the turnip family with broccoli like buds. Matching the power packed white beans and some grilled sausages makes a very filling and tasty meal.
Choosing the right beans:
The beans in this recipe is an important component, providing protein, high fiber and carbs. Choosing the right bean is a personal choice, the great northern beans are easy to find in store and work very well. The Cannelloni bean is a classic mediterranean white bean, with meaty texture. Cannelloni beans are harder to find, and usually canned form. Canned beans is supermarket shortcut, but not as flavorful as using homemade beans.
Making homemade beans from dry beans is fairly easy using the instant pot. Saving hours of cooking time, and making a more flavorful tasting beans. Just a simple sorting and wasting beans before cooking them in instant pot. The traditional cooking process recommends soaking beans overnight, then rinsing beans off after soaking. Then traditional boiling beans until tender consuming many hours of time. Therefore instant pot technology is faster and more simple process.
Seasoning the great northern beans when cooking them in the instant pot is key to successful tasty beans. To the make the beans use chicken base, some Italian Seasoning, dry great northern beans, garlic and water. Setting the instant pot on beans for 30 minutes, then when beans cooking time finished release valve. This is really nice method because preparing other ingredients while beans are cooking.
Broccoli Rabe Prep:
Broccoli Rabe is easy to prep, but needs to be trimmed and washed well. When trimming broccoli rabe remove all thick stems, trimming leaves, stems and florets to 3 inches lengths. Place all broccoli rabe in colander or salad spinner to be washed with cold water. The salad spinner does great job because it spins most water out of leaves. The broccoli rabe ready for cooking, or can be stored in zip lock bags for up to week.
Optional ingredients that can be added:
There so many possibilities that can be added to broccoli rabe white beans & sausage recipe. Start with some good fundamentals, onions, sweet peppers, mushrooms for good foundation. Next select type of sausage, good choice is rope smoked sausage. Really the type sausages is your taste preference.

Seasoning is equally important, a good choice is garlic, Italian Herbs, parsley, oregano, basil, salt and pepper. Fresh herbs are great, often fresh herbs might not be available when broccoli rabe ready. So dry herbs work well also, they always on hand in pantry. Finally kick this up a little with some chilies pepper flakes, this boost the flavor.
Hits: 699
Broccoli Rabe White Beans & Sausage
Description
Broccoli Rabe White Beans & Sausage is perfect spring dish, enjoying the bounty of the garden. Packed with great nutritious broccoli rabe, high fiber beans and tasty sausage.
Broccoli Rabe White Beans & Sausage
Cooking beans:
Preparing Broccoli Rabe White Bean's & Sausages:
Optional Ingredients
Instructions
Cooking White Beans in Instant Pot
Wash the great northern beans well, then place the beans into instant pot. Next add seasoning, Italian herbs, chicken base and water. Close lid on instant pot and make sure valve stem is closed, note this is for first generation instant pot. Set to beans for 30 minutes, allowing pressure to come down naturally. 

This could take around 15 minutes extra time it's worth the time especially if you're starting from dry beans not pre-soaked.

Remove the lid of instant pot and stir beans. Drain off any excess cooking liquid, reserving liquid for adjustments to final dish.
Cooking Broccoli Rabe White Beans & Sausage in 12" cast iron skillet
In large 12 inch braising pan add oil and garlic, cook until fragrant.

Next add the onions and sweet peppers to braising pan and cook until tender. This could take about 5 minutes on medium high heat.

Now add seasoning, Italian herbs, salt and pepper to the vegetables in braising pan.

Continue by adding cut sausages to vegetables in braising pan. Sir fry on medium high heat until lightly browned.

The next step is to add the cooked northern beans to cooked mixture, stirring well. Continue cooking until beans are simmering.

Now add the cleaned and trimmed broccoli rabe to cooked mixture, pilling all broccoli rabe high. Note it takes a lot of broccoli rabe to make this dish, it will cook down to almost 2/3.

Cover the braising pan and turn down heat to simmer, about medium low. Cook the broccoli rabe and mixture for 7 to 10 minutes.

Remove the lid from braising pan, stir well and adjust seasoning with salt and pepper and cooking liquid if needed.

Serving Broccoli Rabe White Beans & Sausage

Serve in wide rim bowl placing broccoli rabe in center and vegetables and sausage around the rabe. Garnish with freshly grated Parmesan Cheese.

Broccoli Rabe White Beans & Sausage with Penne Pasta

Substitute cooked penne pasta for cooked white beans.
Broccoli Rabe, Broccoli Rabe White Beans, Broccoli Rabe White Beans & Sausage