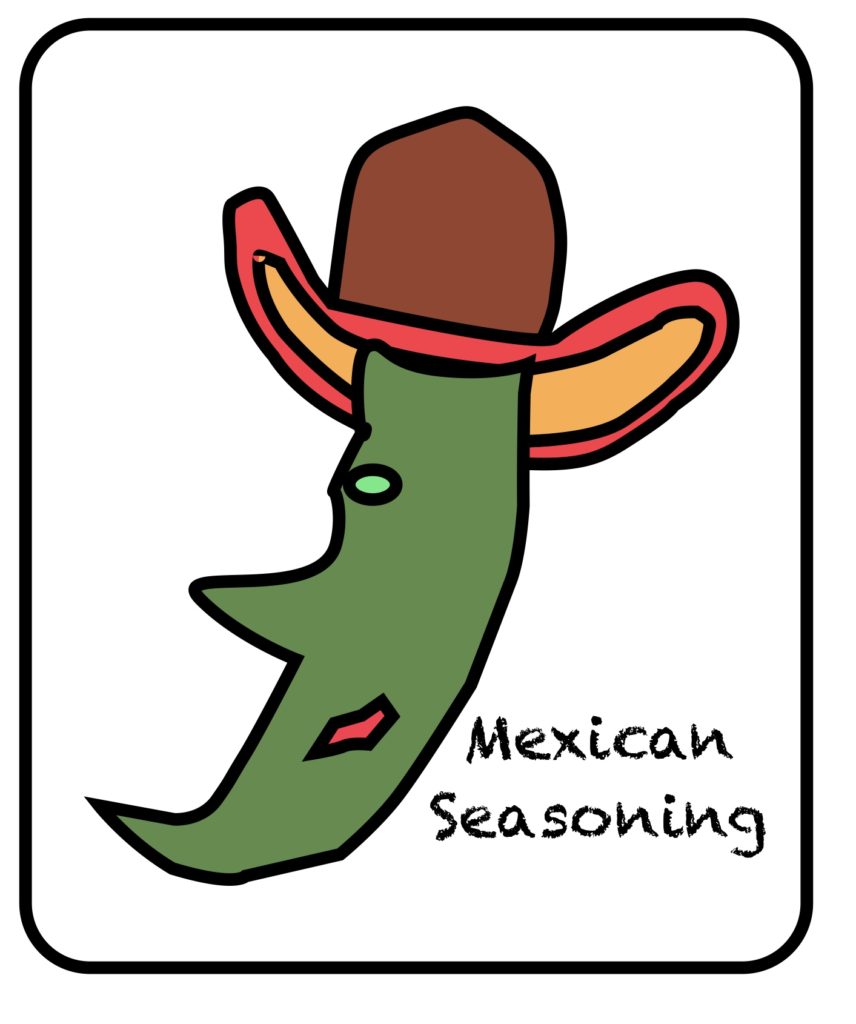 Making a Mexican Seasoning Homemade is a quick and easy spice mixture to have in your pantry. This Mexican Seasoning is so versatile, making it easy to build the flavor profiles in chili, enchiladas, tacos, beans and more. Put a batch of this season mixture into a spice shaker bottle for easy usage. Thence keep it in the spice cabinet in a handy spot. This will be your favorite go to Mexican Seasoning mixture.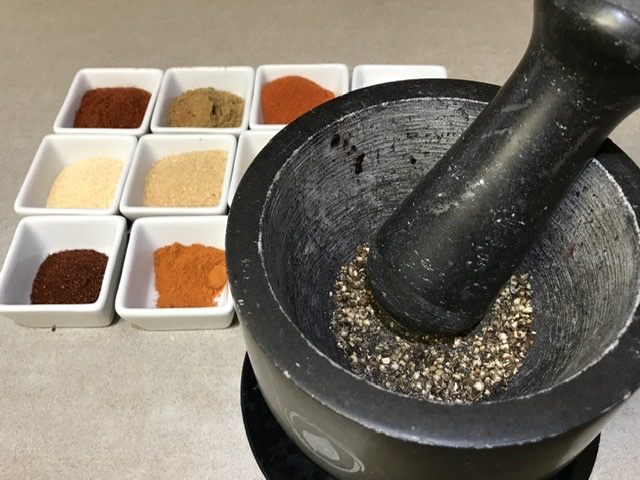 Grinding Spices
The key to flavorful Mexican Seasoning Homemade is grinding spices and herbs together.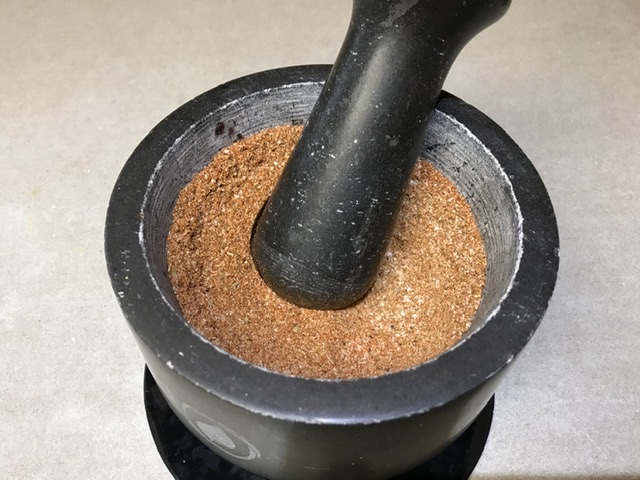 Using a mortar and pestle is the classic way to grind spices and herbs, that's been done for thousands of years. But modern way of using a spice grinder, like small coffee grinder works very well also. I like the feeling of the actual grinding actions, by using a mortar & pestle, that forces flavors together. It's all up to personal preferences, the time and energy you want to spend. Both work well and get wonderful results.
Add all ingredients into spice grinder or mortar and pestle. Grind together the spices and herbs into even fine consistency.

Place the ground Mexican Seasoning into spice jar. Label jar and keep your spice pantry drawer or cabinet.
Hits: 3405
Mexican Seasoning Homemade