Air Fryer Salmon is a quick and easy way to prepare baked or broiled salmon filets. No more heating up large oven to bake two salmon filets. It produces a wonderful caramelized sear filled with great flavors. The recipe only takes about 5 minutes to prepare and can be cooked in the Air Fryer for no longer then 10 minutes. My favorite topping is Turbinado sugar (Sugar In the Raw), a coarse raw sugar that is unrefined, has the best sweet and complex flavors. I also like my special Citrus Blast Pepper Salt to give the salmon filets an extra kick. Or sprinkle any of your favorite seasonings along with some lemon juice and you will have a happy tummy and healthy one too. Enjoy!
For something extra crunchy to go with Salmon try this Air Fryed Squash Fries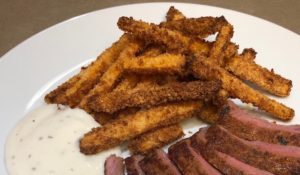 they are so good, super crunchy on outside and sweet and creamy on inside. Yum!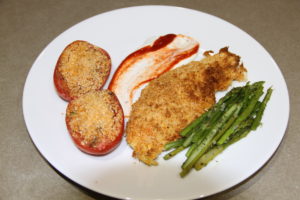 Try this Air Fryer Potato Crusted Fish recipe it's crispy on outside crust with moist tender fish filet that can be air fried using inexpensive fish filets.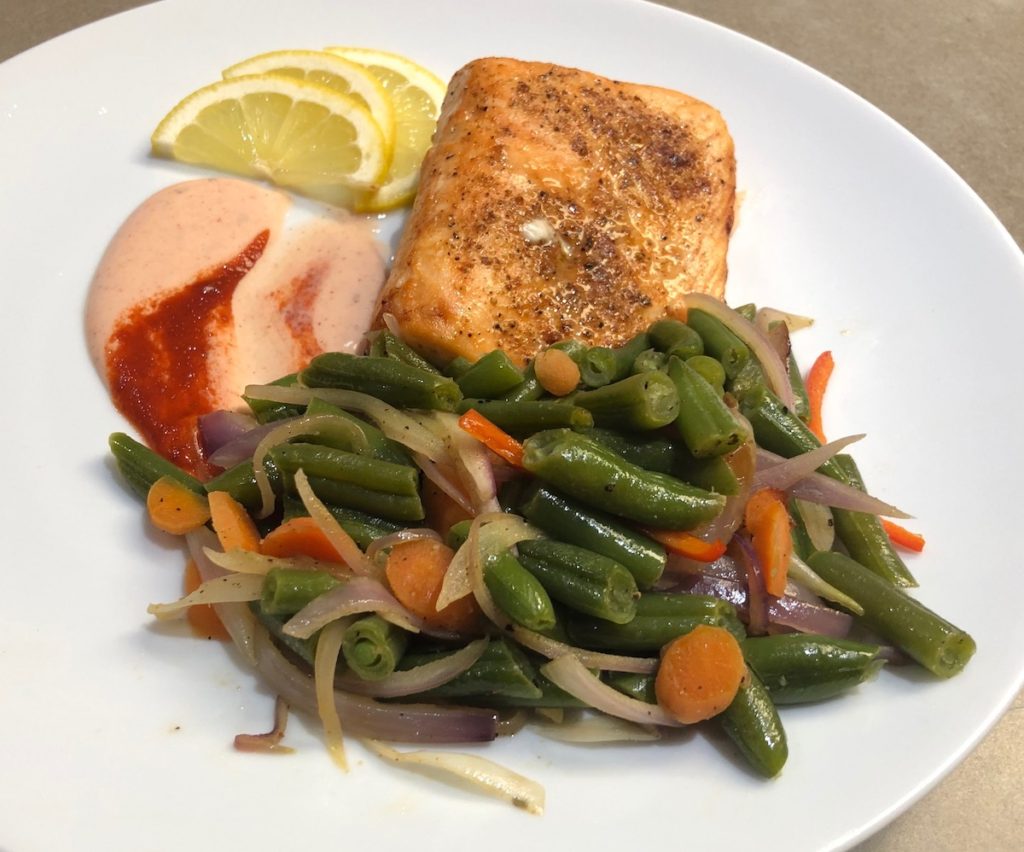 Cut the salmon filets into 4 oz portions if Fishmonger has not portioned filets.

Sprinkle each salmon filet with citrus blast pepper salt, turbinato sugar.

Pre heat Air Fryer to 400°F for 4 minutes.

Coat each seasoned salmon filet well with olive oil. Place filets into Air Fryer basket and place into Air Fryer.

Set Air Fryer timer for 10 minutes, cook until Air Fryer beeps. Remove basket from Air Fryer onto trivet.

Mix together yogurt, dill weed, garlic powder and some lemon zest in mixing bowl. Set aside until plate-up.

Using non stick spatula lift cooked salmon filets onto serving plate. Place dollop of yogurt mixture on top of salmon filet. Then place sprig on dill and pinch of lemon zest on top of yogurt mixture.

I like to serve salmon with green vegetable and Air Fried Sweet Potatoes.
If you don't care for Garlic Lemon Dill Yogurt topping, a good substitute is Low Fat Ranch Dressing.
If you are interested in Citrus Blast Hot Pepper Salt
Hits: 7293