Ham & Bean Soup is a perfect way to enjoy that leftover ham bone from the holiday meal. The Instant Pot is a perfect way to cook beans and ham together in a quick easy manner, without a lot of fuss. This wonderful hearty yet is still healthy soup for those cold winters day. In just about 90 minutes or less you can be enjoying this classic homemade soup.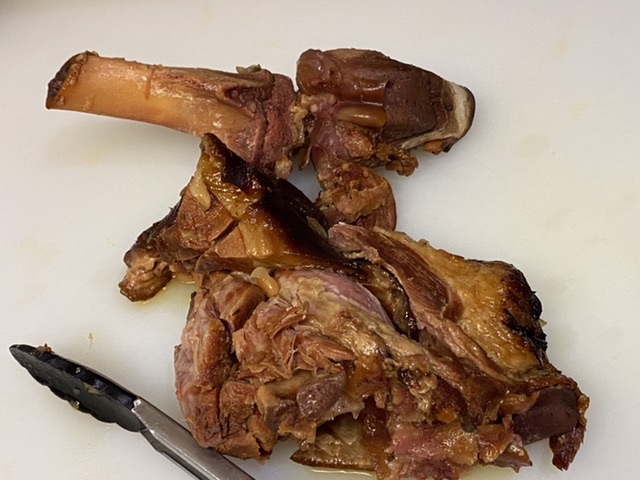 This recipe used my wonderful ham bone from Smoked Root Beer Ham. The smoky flavors that infused into beans from this ham bone is outstanding.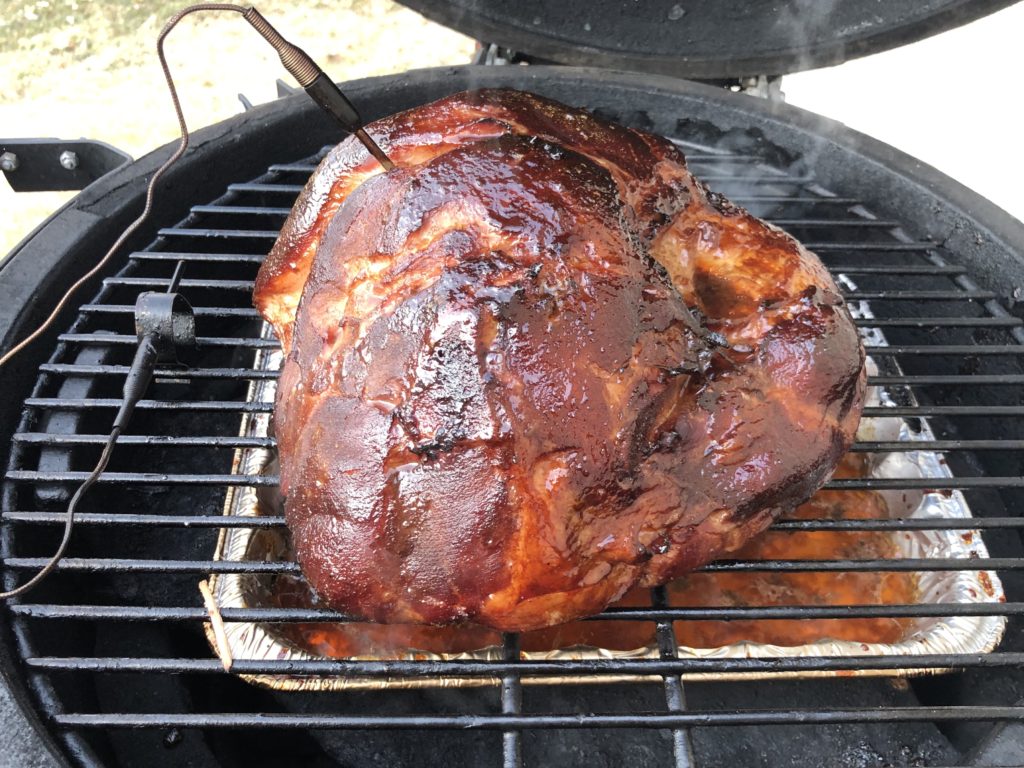 Selecting right beans: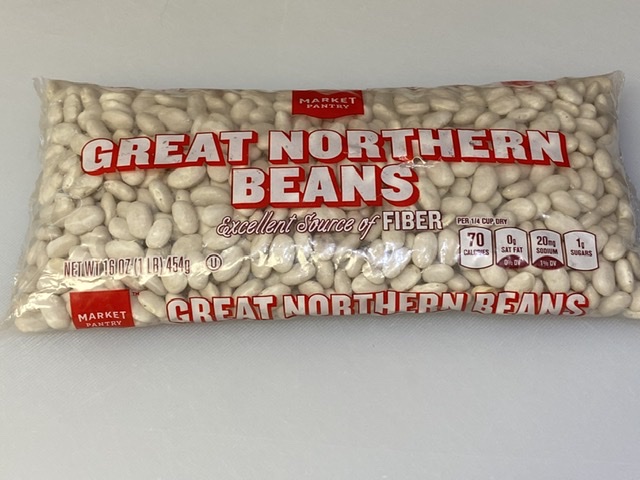 Choosing the right beans can be very confusing, making the right choice is simple task knowing about dry beans. The Northern Bean is wonderful larger white bean packed with fiber and has lots of good carbohydrates and some protein. When these beans are cooked properly they are larger then navy pea bean and have nice meaty texture. So these beans are perfect for hearty soups, baked beans and alternative protein sources. Using dry beans rather than canned cooked beans gives more natural and flavorful bean. Canned beans often have more processed taste, the only benefit is time saving. Using the instant pot makes all the right reason to use dry Northern Beans because high pressure steam cuts time by almost two third.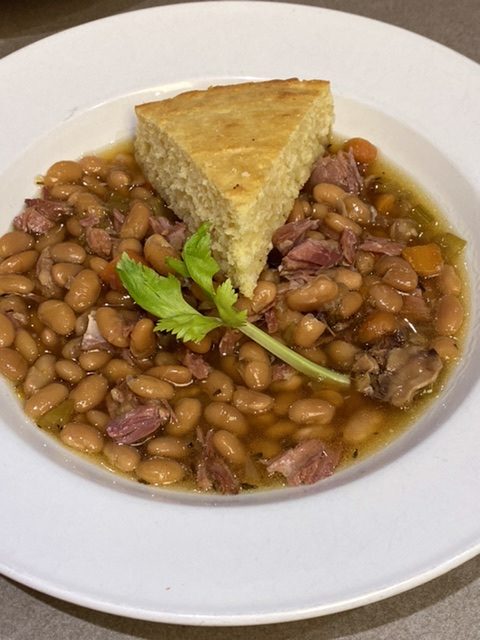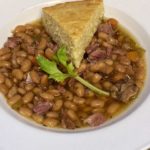 Ham & Bean Soup is a wonderful way to use that ham bone left from the holiday dinner. It's the perfect hearty meal for those winter days. Served with wedge of yummy cornbread, that leaves you satisfied.
Servings

Prep Time

8

Portions

15

Minutes
Cook Time

Passive Time

45

Minutes

10

Minutes
Servings

Prep Time

8

Portions

15

Minutes

Cook Time

Passive Time

45

Minutes

10

Minutes
Ham & Bean Soup is a wonderful way to use that ham bone left from the holiday dinner. It's the perfect hearty meal for those winter days. Served with wedge of yummy cornbread, that leaves you satisfied.

Servings

Prep Time

8

Portions

15

Minutes

Cook Time

Passive Time

45

Minutes

10

Minutes

Servings

Prep Time

8

Portions

15

Minutes

Cook Time

Passive Time

45

Minutes

10

Minutes
Sorting Northern Beans by spreading the beans out on sheet pan. Picking through bad looking beans and any rocks or foreign items, then discarding them.

Wash the northern beans well with water in strainer. Allow the water to drain off.

Mise en place all the ingredients, trimming, chopping and measuring ingredients before starting the soup.

Set the Instant Pot to sauté mode and cook the carrots, celery and onions for 3 to 5 minutes.

Add the drained northern beans to sautéed vegetables. Stirring well and cook for 1 minute.

And to beans and vegetables the chicken stock or water. Stir well.

Place the ham bone into instant pot arrange so fits into pot.

Close the lid and set the steam leaver to closed position.

Set to mode button to soup and adjust time to 45 minutes. Using the + & - buttons.

Let the pressure come down naturally, this takes an additional 15 minutes but produces a more tender ham and maximum flavor extraction. If you're in hurry set top pressure valve to open mode. Be careful of the very hot steam. This can burn hands or arm instantly.

Remove ham bone and stir soup, you may have to adjust amount of stock or water to soup. If needs more liquid add 1 to 2 more cups of stock or water.

Remove skin, bone and fat from ham.

Chop the ham into bite size pieces. Add the ham back to the soup, stirring well. Adjust seasonings with pepper, salt if needed.

Place a good size portion of soup in a bowl. I like to use wide rim bowl, heaping beans and ham in middle for height. Cornbread is perfect accompaniment with green garnish like celery leaves. Enjoy 😊