Looking for great kicking BBQ Sauce that's got lots of heat then this Black Raspberry BBQ Sauce Recipe is perfect. This sauce has fruity deep red color that packs a punch, depending on the amount of Carolina Reaper powder added to sauce. Testing sauce with fellow Chili Heads they liked it round level 3 heat, which leaves a nice burn in mouth feel. Caution not too put too much Carolina Reaper powder into the Black Raspberry BBQ Sauce Recipe because it will overtake overall flavor profile. Too much Carolina Reaper powder into sauce you get lots of heat, but no fruit profile.

Building Black Raspberry BBQ flavor profile: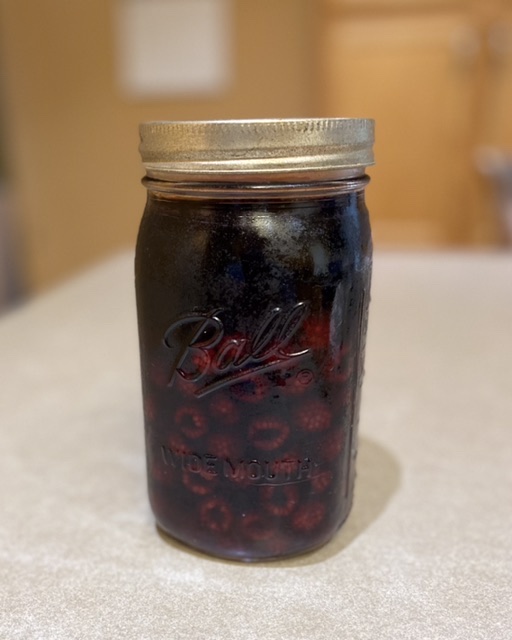 Starting off with good boost in flavor by using aged Black Raspberry Vinegar, gives sauce great black raspberry zip. Next adding some fresh ripe black raspberries into saucepan with the vinegar. Continue adding brown sugar, ketchup and good BBQ Sauce to saucepan. To really build the profile add some BBQ Spices and appropriate amount of Carolina Reaper Powder to your preference.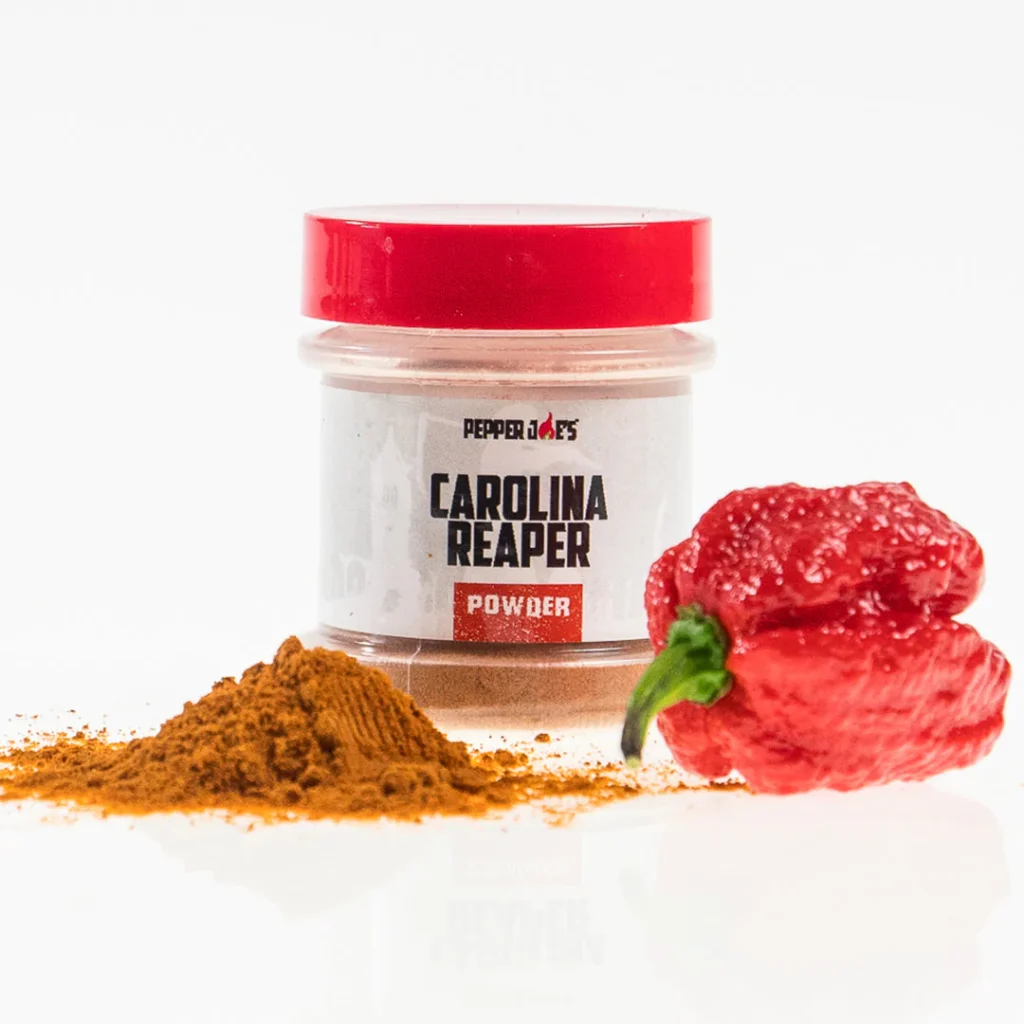 Cooking BBQ Sauce:
Achieving good BBQ Sauce by cooking just below rolling boiling point, and stirring often. As BBQ Sauce cooks builds the flavors, breaks down the fresh black raspberries into thicken sauce. After the BBQ sauce cooks for good 20 to 30 minutes it's time to test the flavor profile. This good time to adjust flavors by adding extra BBQ Seasoning, brown sugar and salt to meet you're profile. At this point the Carolina Reaper Powder hasn't been introduce to the BBQ Sauce. If you like just plain Black Raspberry BBQ Sauce without the extreme heat it's perfect time to strain the sauce to remove seeds and place into jar.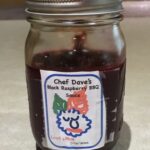 Black Raspberry BBQ Sauce that has a fruity flavor with deep red color that packs a punch.
Servings

Prep Time

1

pint

30

minutes
Servings

Prep Time

1

pint

30

minutes
Pick through Raspberries and wash them with cold water in strainer. Allow the excess water to drain off.

Put the drained raspberries and black raspberry vinegar into saucepan.

Add to saucepan brown sugar and ketchup to Sauce mixture.

Next add the BBQ Sauce to sauce mixture.

Continue adding BBQ Seasoning spices to sauce mixture. Adjusting the amount of BBQ seasoning to your taste.

Bring the Black Raspberry BBQ Sauce to boil. Then reduce heat to prevent the sauce from boiling over. Stirring occasionally with spatula to prevent the sauce from sticking to bottom of the pan. Cooking the Black Raspberry BBQ Sauce until thickened about 20 to 30 minutes.

Strain the cooked Black Raspberry BBQ Sauce through large fine strainer into container.

Using a spatula force Black Raspberry pulp through strainer. Discard the raspberry seeds that are left in strainer.

Next pour the strained Black Raspberry BBQ Sauce into saucepan. Next add 1/8 th tsp at a time Carolina Reaper Powder to sauce. Cooking sauce over medium heat stirring constantly. Testing heat level of the sauce each time before adding another 1/8th tsp of Carolina Reaper Sauce. The reason why add 1/8th tsp of Carolina Reaper Powder each time is not to overshoot heat level. If there is too much Carolina Reaper Powder in the sauce it's hard to remove the heat level.

Pour the Black Raspberry Carolina Reaper BBQ Sauce into sterilized canning jar place lid on and tighten with collar.

Label and Date the jar, Store in refrigerator for a month or more.
Hits: 32
Black Raspberry BBQ Sauce Recipe